VIKING BLOD MEAD
Mead is also called honey wine. It's alcoholic honey.
Viking Blod is a pretty strong drink at 19% ABV.
But the fact it's made of honey offsets the burn.

TAGLINE: Strong. And sweet.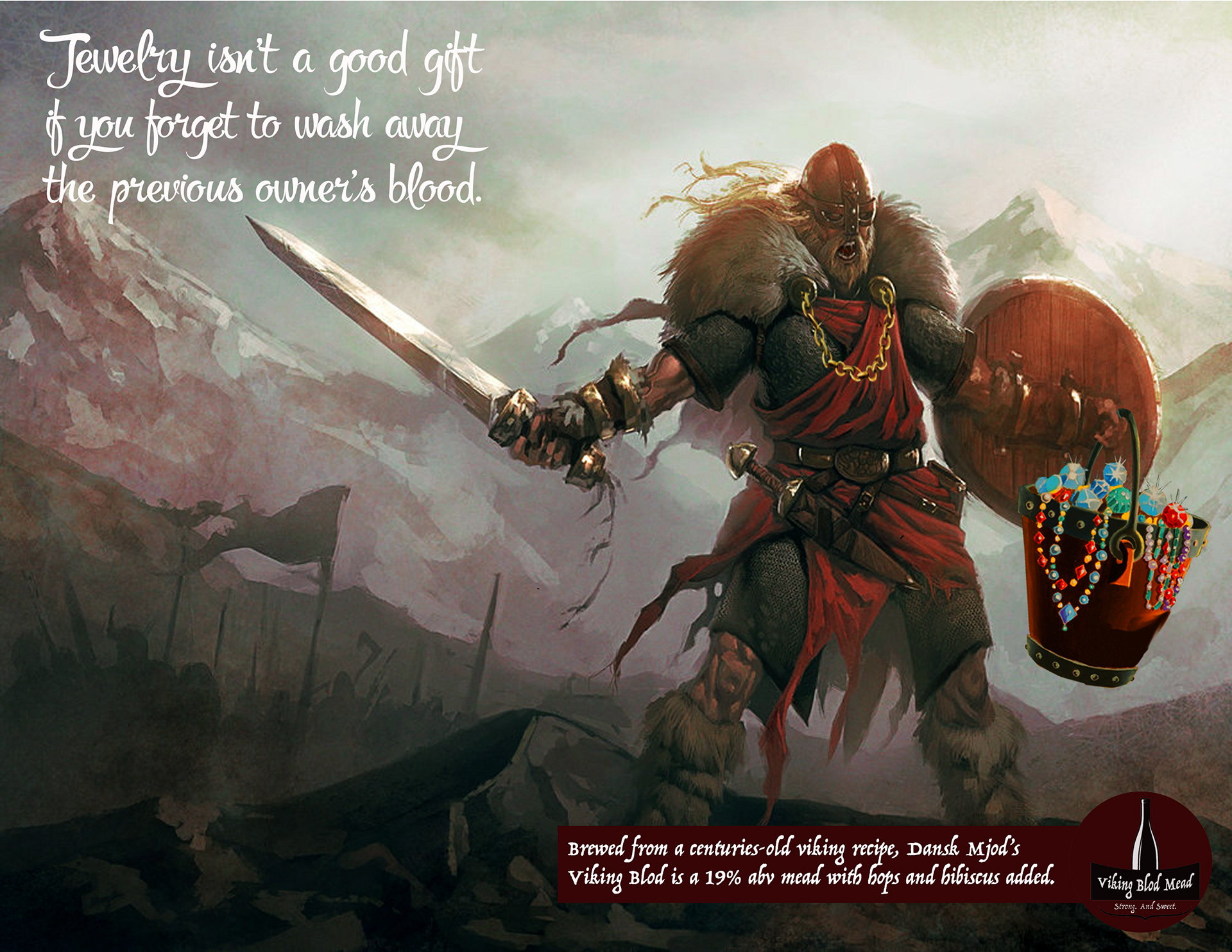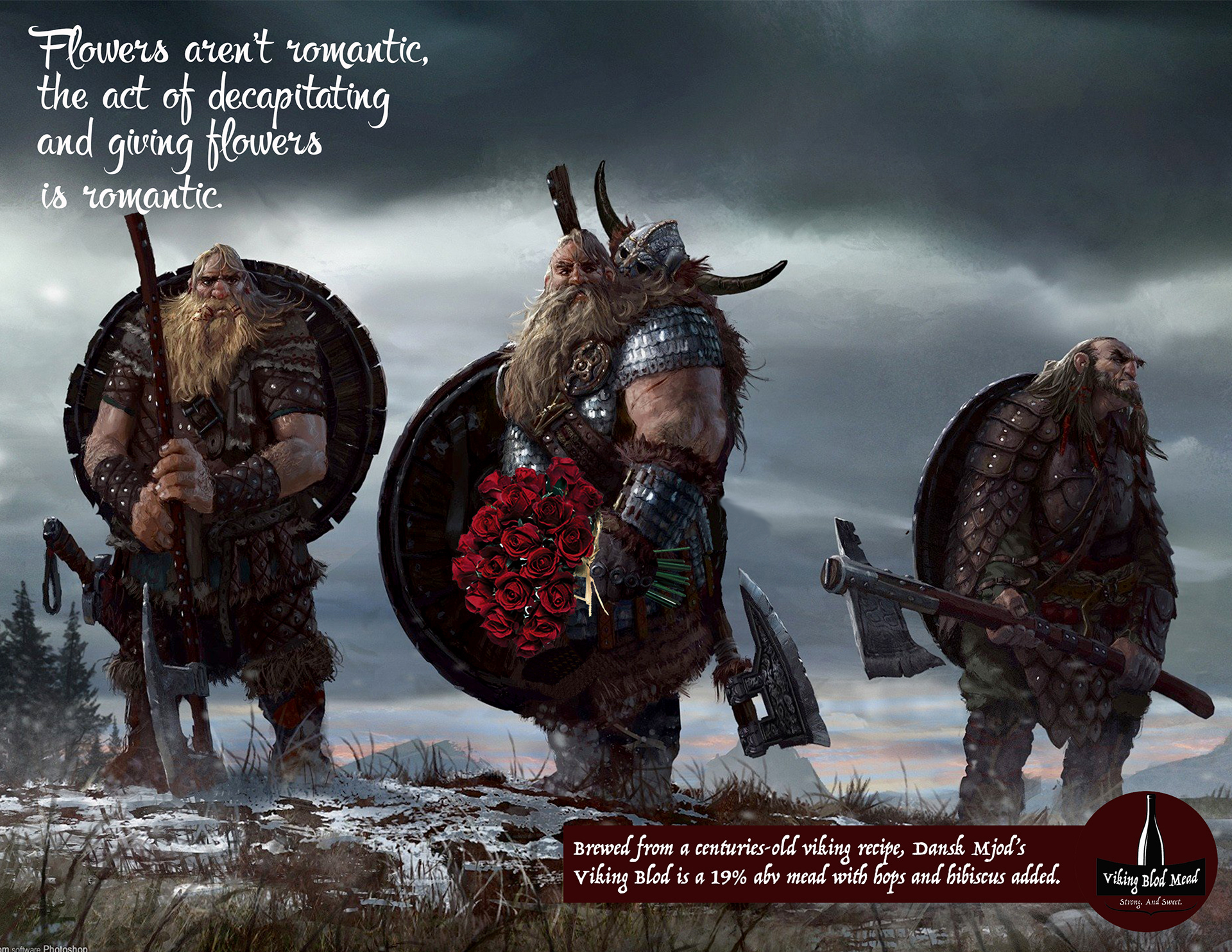 Because most alcohol purchases are impulse. And mead is always hidden on that random shelf in the wine section with the saké and other miscellaneous beverages.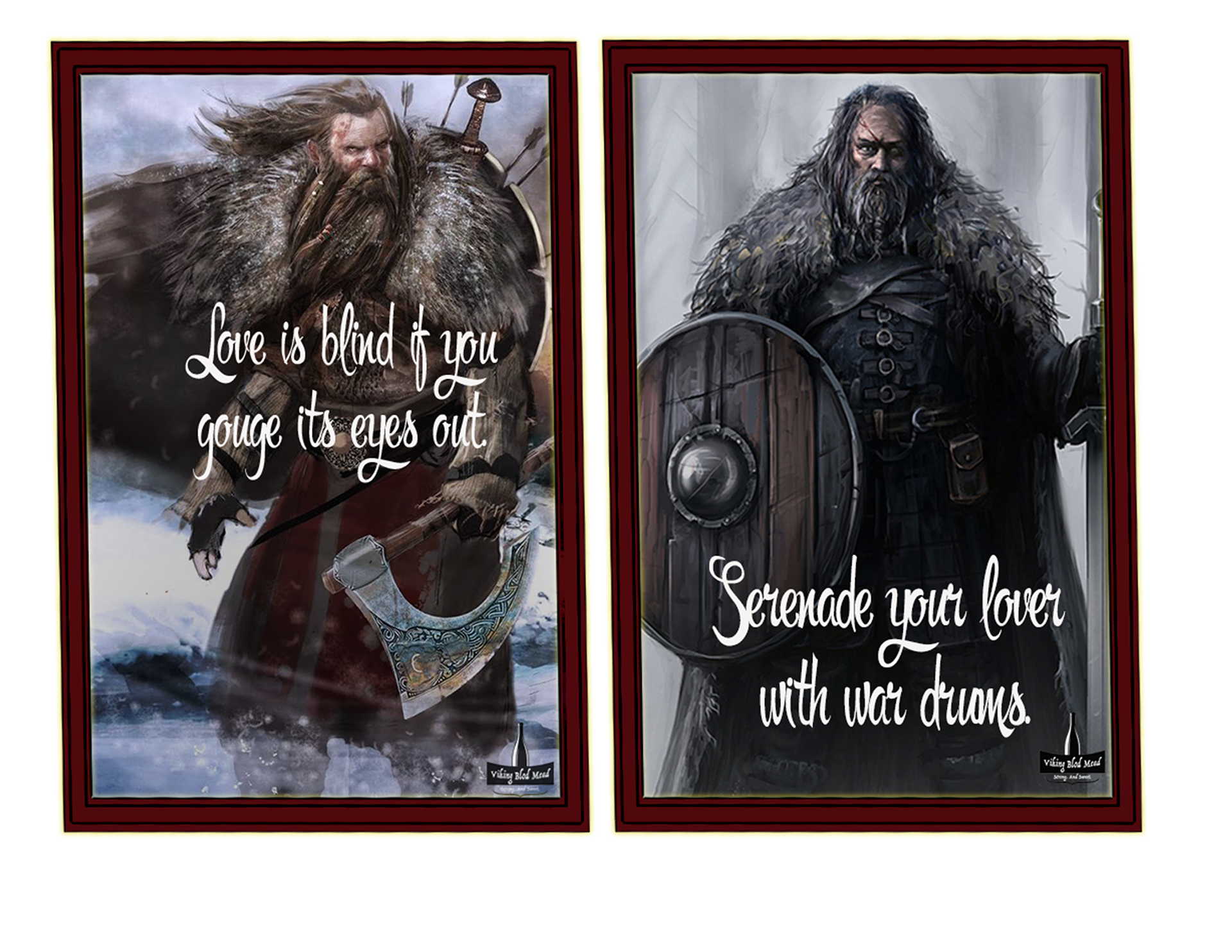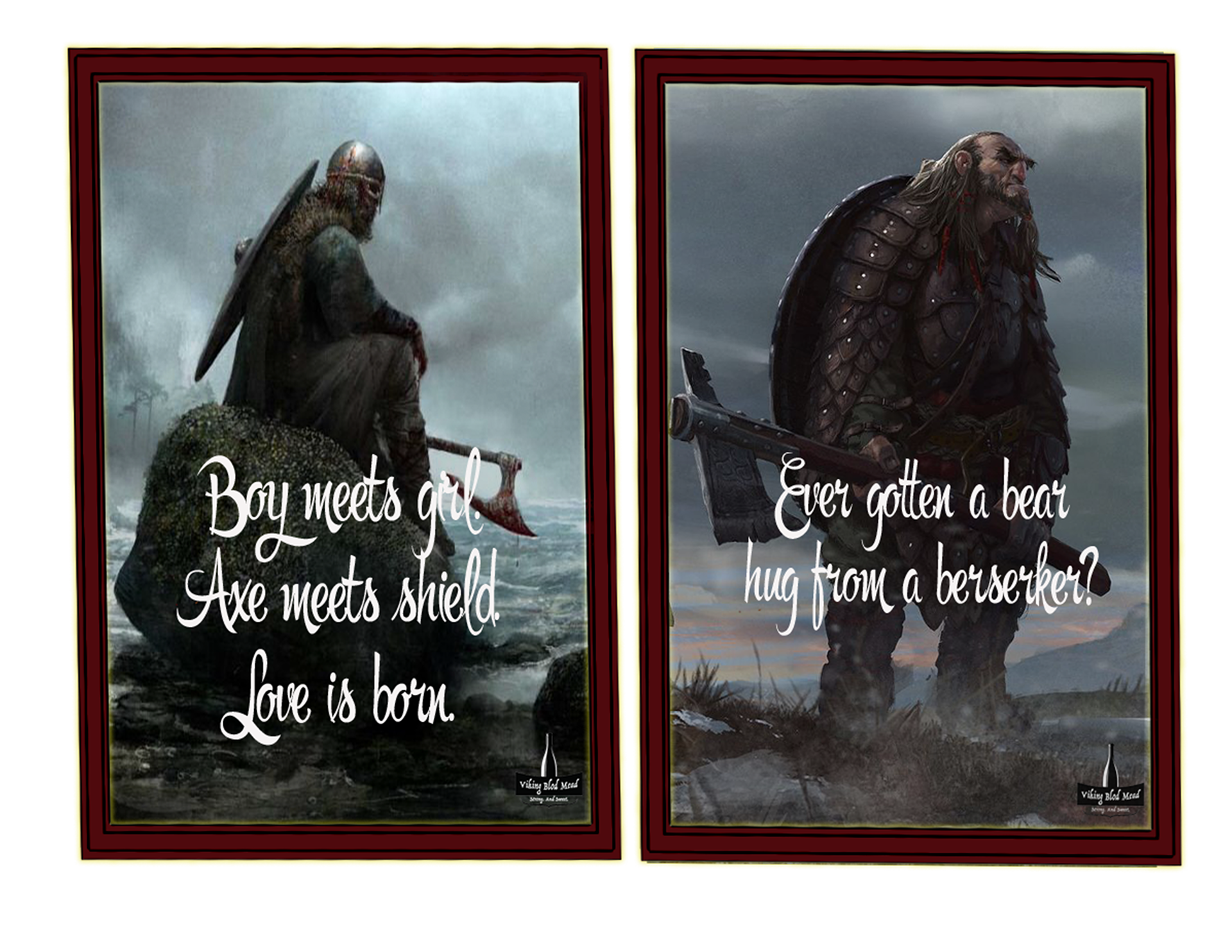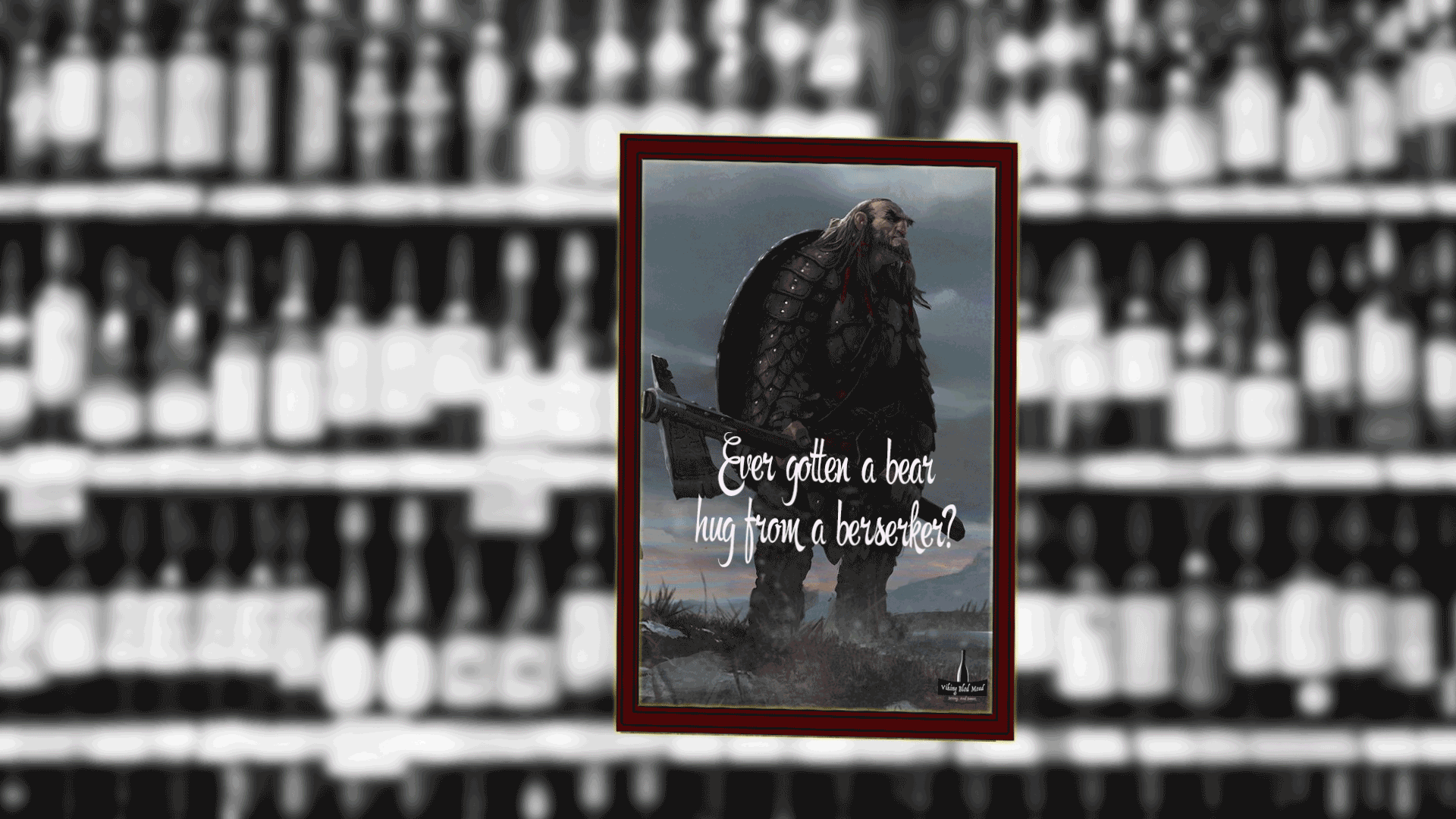 (video made to work with our without sound)
It's hard to advertise something that doesn't really have a logo, and most of its name is in another language. So we made an easily understood logo.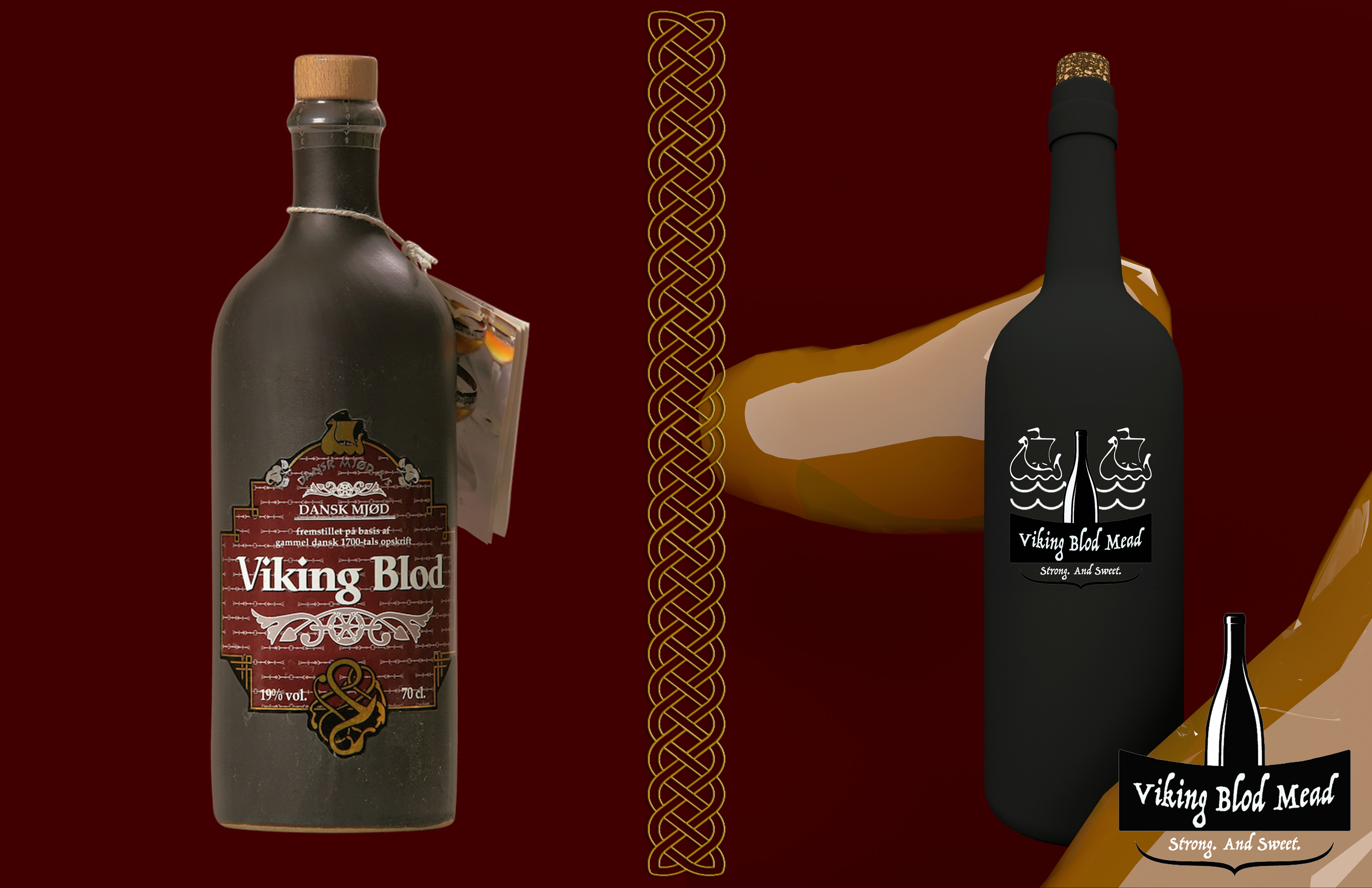 Nobody only drinks mead. This makes it easy for people to drink whatever they pillage. But keep Viking Blod in mind.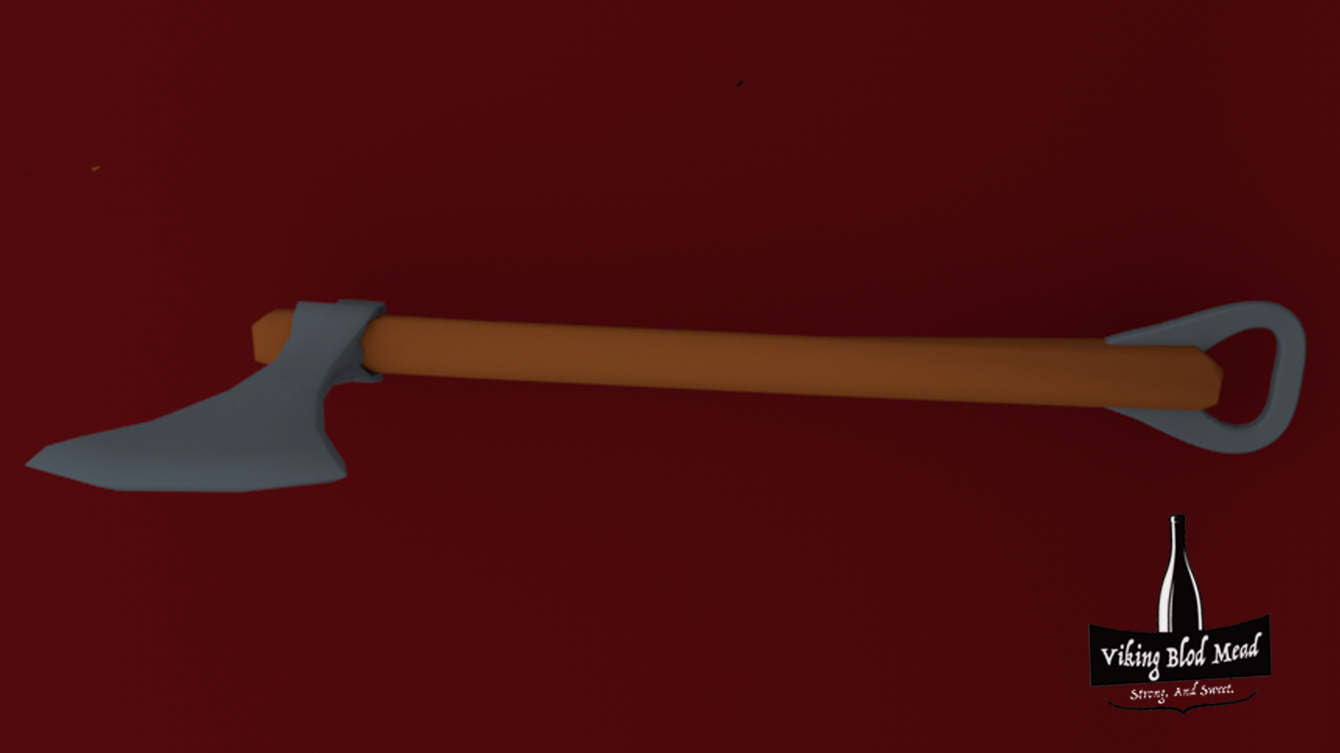 EAD BY THE HORN (single serving - 200ml)
Mead is currently sold in 700ml, 200ml, and 10L bottles. The 700ml is an awesome ceramic bottle, the 10L is in an intimidating Jerrycan, but the 200ml looks more like a miniature syrup jug than something worth drinking.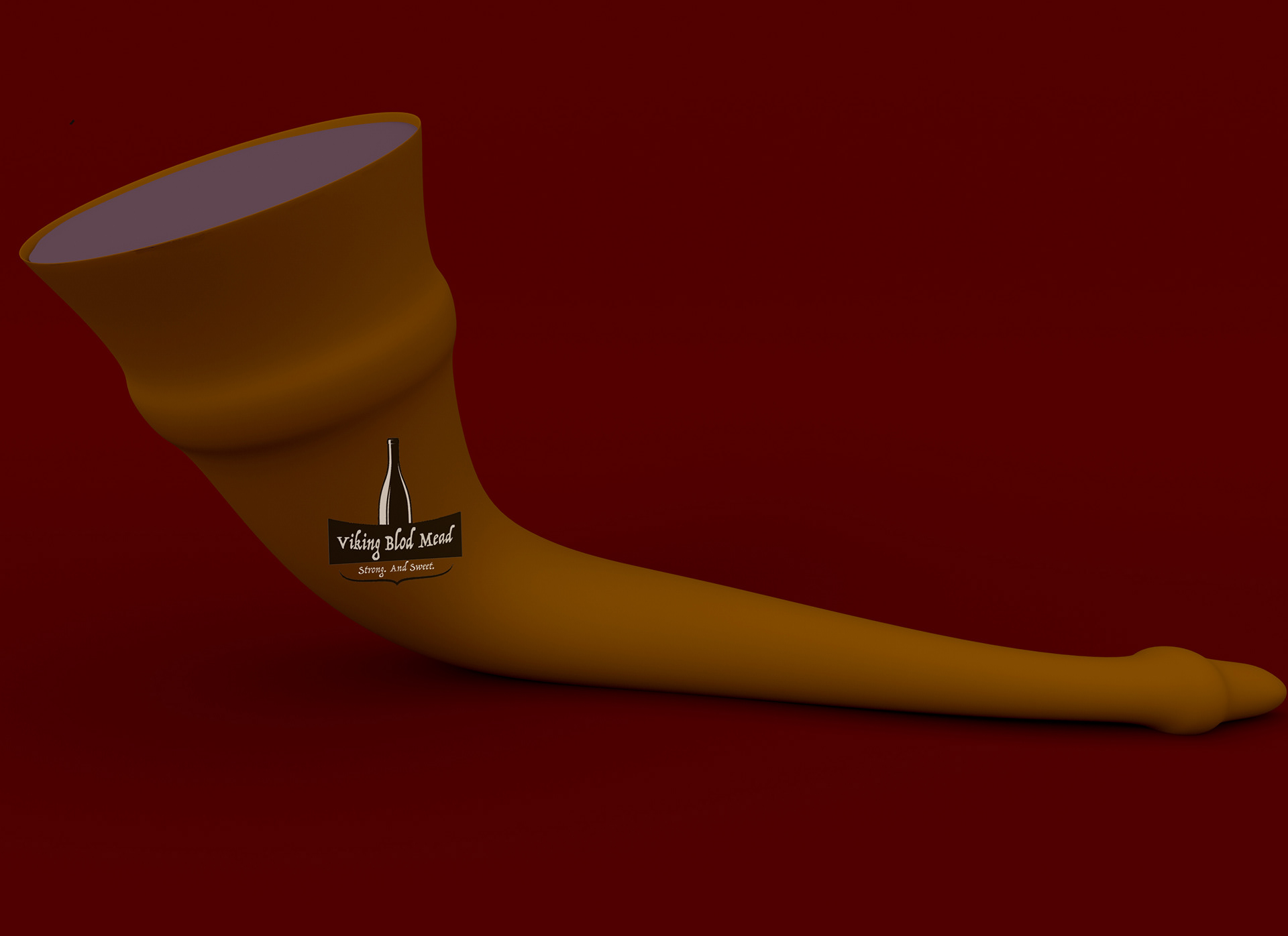 MEAD FOR THE MEAD LOVER (10L serving)
Ten liters of mead is hard to pour from, but a sturdy cask or elegant ewer doesn't waste a drop. "Ewer" is also just fun to say.
Cask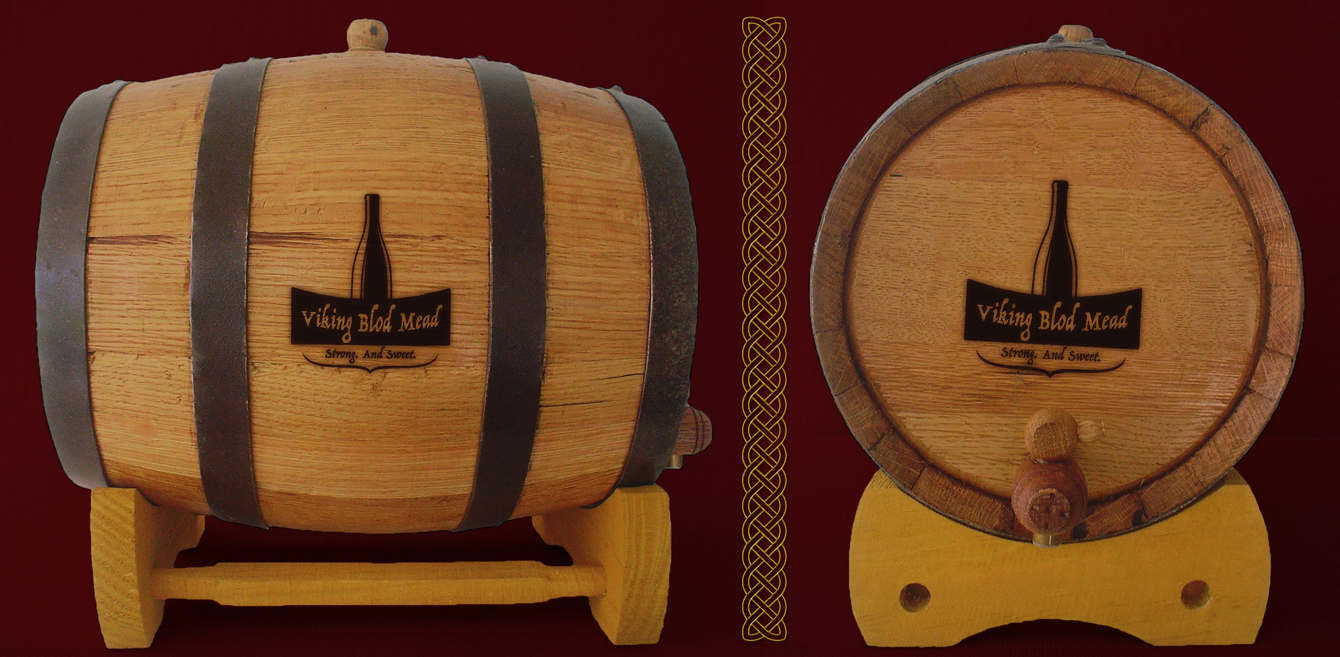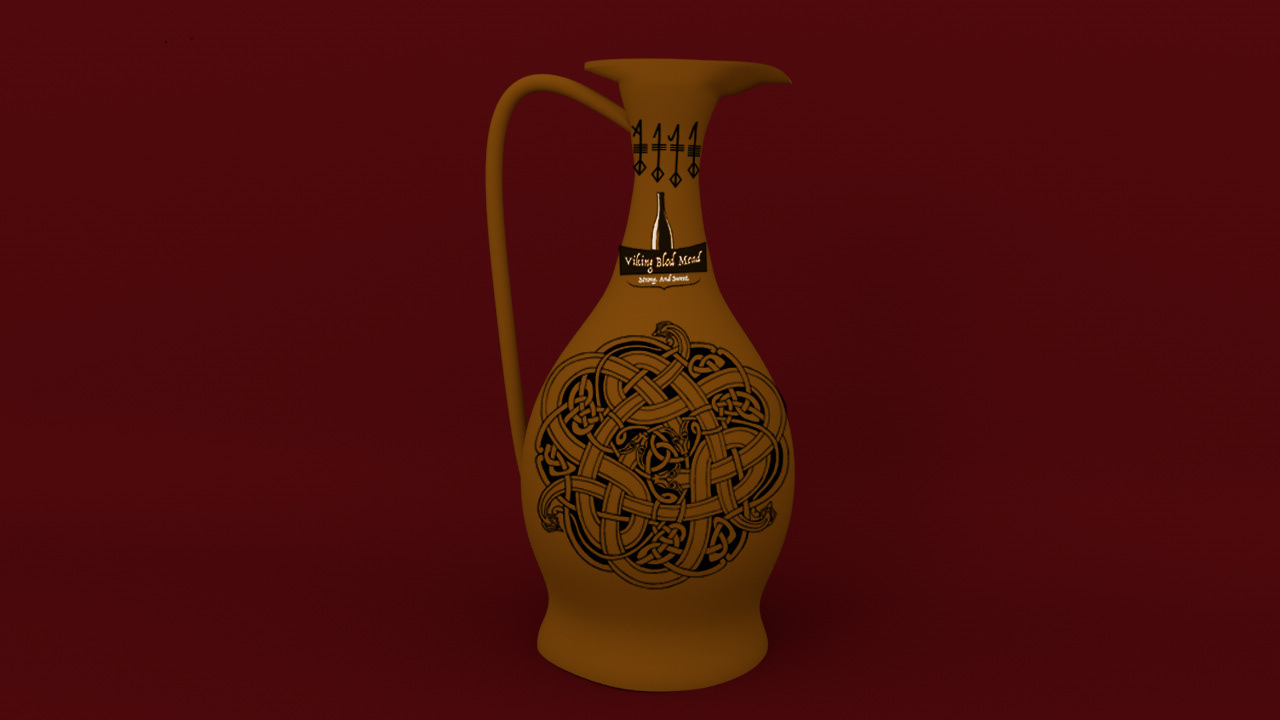 If you're going to introduce the US to mead, you're going to need a mobile popup shop.
The Blodmobile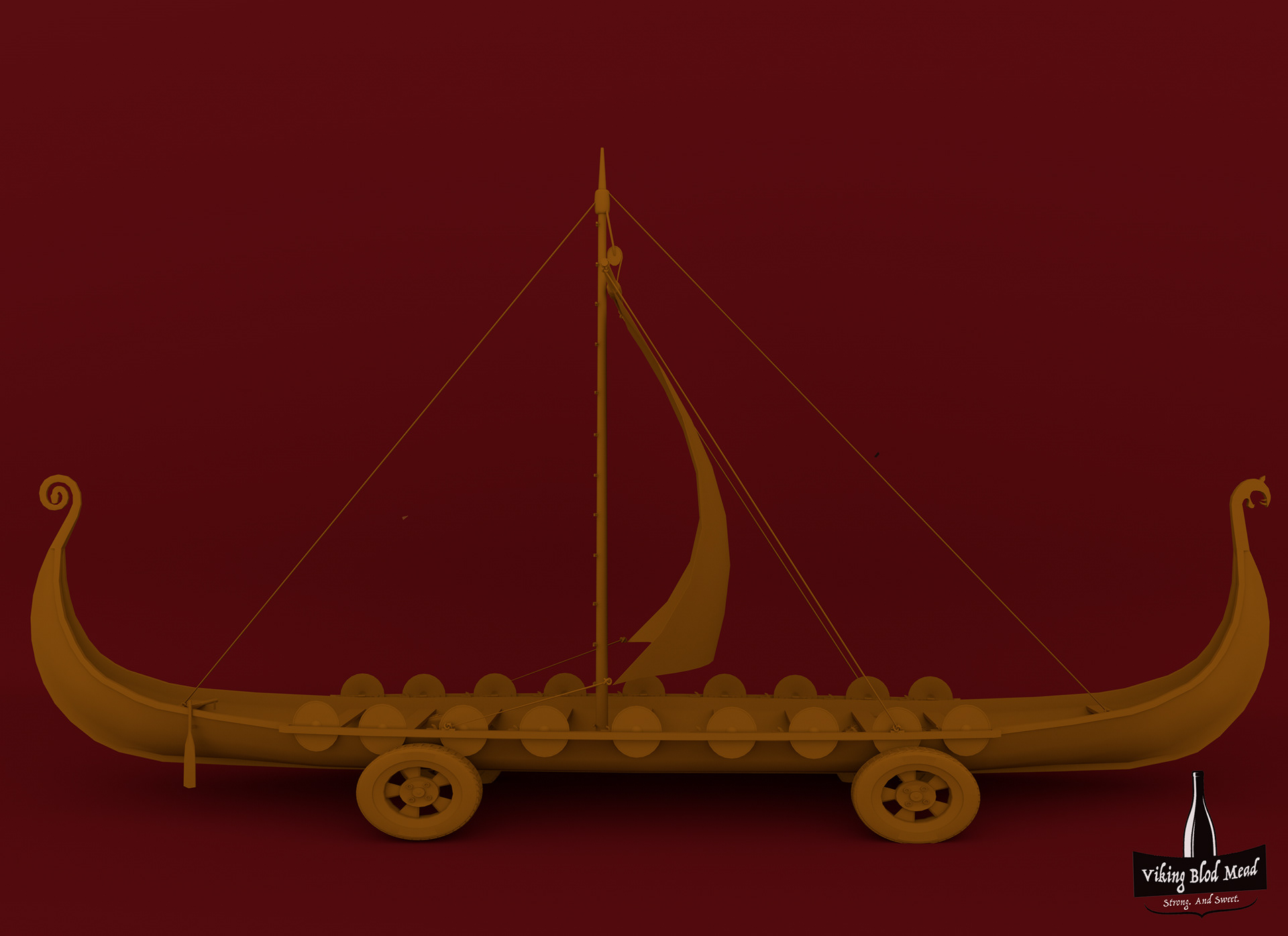 The popup shop makes camp.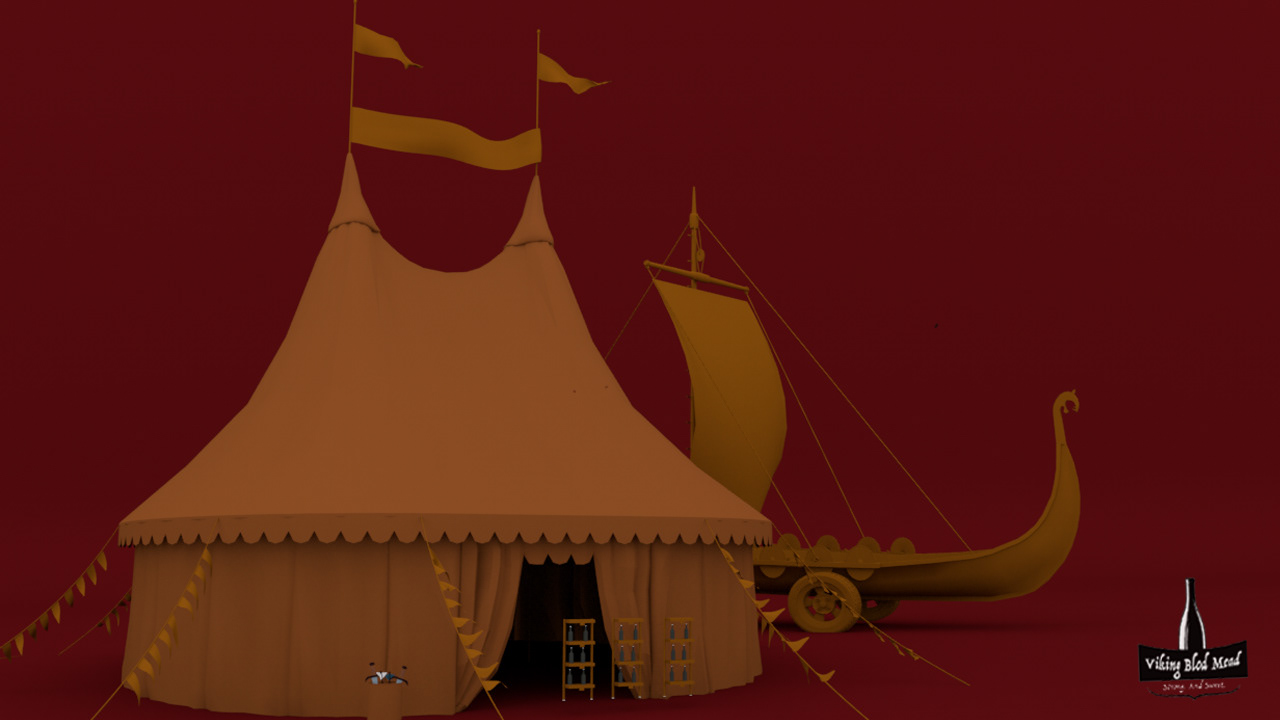 Trebuchets bring the biggest earned media.